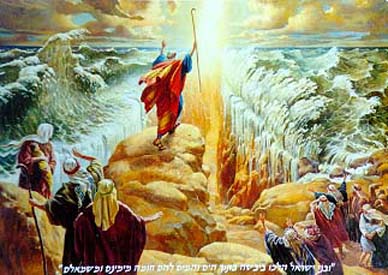 Bravheart
meets
300
infused with Exodus? 20th Century Fox is putting into development a film retelling the story of Moses and the book of Exodus. The film will tell the same story told in films like
The Ten Commandments
and the
Prince of Egypt
, but according to
Variety
the plan with this current retelling is to do it all in the style of an action film.
The film will utilize the same green screen technology that
300
used to tell the story.
Variety
claims that the writers Adam Cooper and Bill Collage have imagined this latest retelling of one of the greatest true stories of all-time in a way that is more in the vain of a film like
Braveheart
rather than the original
Ten Commandments
.
At the current moment I'm not too sure about this. While I like the idea of re-imagining the story for a modern audience by making it more action-oriented, I just don't like the idea of doing it in green screen at all. I wasn't a fan of
300
, of course I wasn't a fan of the film's story, where as here I am, so my thoughts might change. Even still, I think making this story more like an action film is actually a really good one, allowing this story to reach a great more many people that have never probably cared to listen to it. As for now all we can do is wait and see what happens.