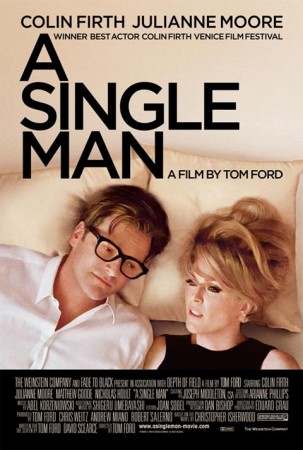 Another week closer to the Oscars, can only mean one thing, a new edition of Oscar Watch is due. This week we're gonna be taking a look at the male acting races of Best Actor and Best Supporting Actor.
These two categories are pretty hot this year, there are so many names in contention that it's hard to make a good guess as to who will show up come time for nominations to be announced in January. There are a few that I think are strong frontrunners, but I do not think anyone is safe at this point. But let's kick things off with the Best Supporting Actor category.
One of the bigger frontrunners in contention is Christoph Waltz for Quentin Tarrantino's latest. While I have not seen the film, many pundits are calling the performance the best thing about it, and see the case for his Oscar campaign similar to that of Heath Ledger's last year for portraying the Joker. Another solid frontrunner is Alfred Molina for his work in
An Education
, which I plan on seeing later this week. While some might provide a case for Molina's
An Education
co-star Peter Sarsgaard, I think Molina holds more weight with the Academy, and thus if either gets the nom it will be him.
As for the other frontrunners, at the moment I see Christopher Plummer and Stanley Tucci. Plummer wowed critics with his portrayal in
The Last Station
, plus he's a legacy, and Tucci, just take a number, but critics are hailing his portrayal as the twisted murderer in
The Lovely Bones
one of the best things about Peter Jackson's latest, so I think he'll get the push from that film.
Filling out the Best Supporting Actor race are the likes of Woody Harrelson for
The Messenger
, Stephen Lang for
Avatar
, Robert Duvall for both
The Road
and
Crazy Heart
, Christian McKay for portraying the legend in
Me and Orson Welles
, Alec Baldwin for
It's Complicated
, and Matt Damon for
Invictus
. Out of all of these, Duvall has the best shot with probably
The Road
, I mean the Academy loves nominating old dudes, but I wouldn't count Damon out of the race either, and McKay might be that dark horse that no one sees coming.
Shifting gears a bit, we're moving onto Best Actor. There are so many frontrunners for this one, I don't even truly know where to start. Morgan Freeman shines as the heart-and-soul in
Invictus
, portraying Nelson Mandella with such charm, this is the type of role that the Academy tends to love. Another candidate is George Clooney for
Up in the Air
. This one is shaping up to be the critic's darling of the year and George Clooney is getting much praise for the performance, some are even saying it's the finest of his career.
Then there is Jeff Bridges for
Crazy Heart
, Michael Stuhlbarg for
A Serious Man
, Colin Firth for
A Single Man
, Daniel Day-Lewis for
Nine
, Viggo Mortensen for
The Road
, Matt Damon for
The Informant!
, and Jeremy Renner for
The Hurt Locker
. Out of all these guys, I think Day-Lewis will get the shaft this year,
Nine
just doesn't offer enough for the Academy to chomp on, and as for Mortensen, I think the film will wind up being overlooked at year's end with the exception being Robert Duvall, so I think Mortensen's out. Stuhlbarg is the dark horse here for the Coens' latest, I'm just afraid he'll be eclipsed by the two brothers Coen to get a nomination.
Colin Firth and Jeremy Renner are the two biggest threats out of the six listed above, both of which have given what many are calling the performance of their careers, though Matt Damon's remarkable transformation in Steven Soderbergh's
The Informant!
might be enough to catapult him into the five come time for the nominations. While I'd love to throw someone like Joseph Gordon-Levitt in for
(500) Days of Summer
, I just don't see it happening.
So what do I see these two categories looking like at the moment? Well, first up, Best Supporting Actor:
Christoph Waltz,
Inglourious Basterds

Alfred Molina,
An Education
Robert Duvall,
The Road

Stanley Tucci,
The Lovely Bones

Christopher Plummer,
The Last Station


As for Best Actor:
Morgan Freeman,
Invictus

Jeremy Renner,
The Hurt Locker

George Clooney,
Up in the Air

Colin Firth,
A Single Man

Jeff Bridges,
Crazy Heart


I know, no real big surprises here, but it's just shaping up like one of those years, but as I have alluded to, nothing is locked down and as you can see there are many in the wings just chomping at the bit to get in there.
That does it for this week, till next week where we take a look at the Actresses in contention.