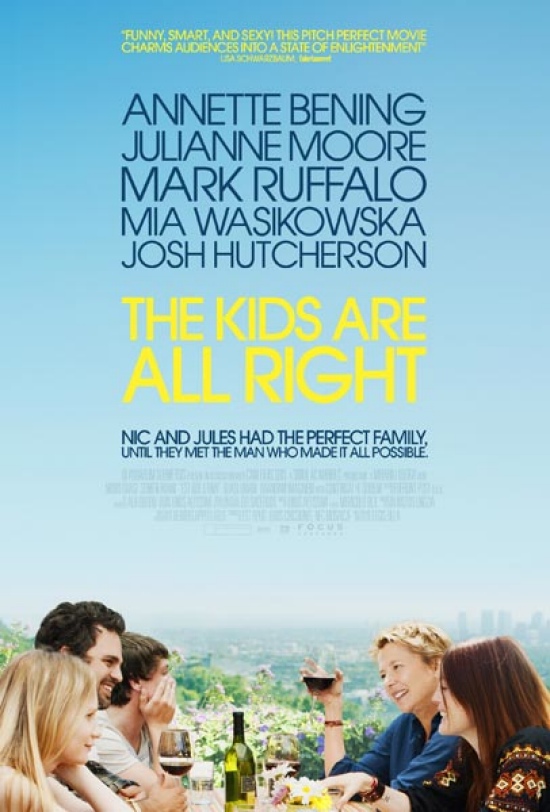 We're well over the halfway point of 2010, nearly seven months of movies have come and gone. By this point last year, nearly 4 out of the 10 Best Picture nominees had been unfurled upon audiences, and does this year hold as much promise? Well, with the Academy, yes.
You can be Negative Ned as much as you want, but while I have only really loved one movie so far this year (
Toy Story 3
), critics have been a touch different. The aforementioned
Toy Story 3
, Christopher Nolan's
Inception
, and the Sundance indie-hit
The Kids Are All Right
(which I have still yet to see cause it hasn't come to my city), are all pretty much shoe-ins I'd say, unless the latter half of the year really surprises. As for other potentials,
How to Train Your Dragon
is gonna surely get a Best Picture push, but I think only one animation will get into the top category, and that one will be Pixar's marvelous sequel.
As for Sundance films rolling out, I still wont count out Grand Jury Prize Winner,
Winter's Bone
, but aside from Jennifer Lawrence's almost surefire Best Actress nomination, the movie itself may be left out in the cold. And refreshing from Cannes, only one movie really has a fair play at Best Picture, and that's Mike Leigh's
Another Year
, a Brit comedy/drama that if handled well by its distributor could shock.
There has been some changes in my perceptions since the last edition of Oscar Watch. I did not believe two months back that
Toy Story 3
would wow like it did, while
Inception
came and managed to get critic approval, even though I feel Nolan should have gotten recognition from the Academy for
Batman Begins
,
The Prestige
, and
The Dark Knight
, all before
Inception
, cause those three movies are better. As a whole though the show looks the same.
The Coen Brothers'
True Grit
is being labeled a kid friendly Western, a change of pace for the brothers, but maybe it'll pay off with the Academy like majority of their previous works. Clint Eastwood has a new movie,
Hereafter
. Danny Boyle's new movie
127 Hours
still has me excited, and I still believe in its Best Picture potential. As for Terence Mallick's
The Tree of Life
, we'll see if it can play past the arthouse crowd, if so Best Picture here it comes.
Still, even after seeing a trailer for David Fincher's film
The Social Network
, about the founder of facebook, I still don't see why everyone is foaming out the mouth about this. It's just fanboy admiration over the guy who made
Fight Club
, but I seriously don't see this one in the 10 come next year. I don't see it happening for "Marky" Mark Wahlberg with
The Fighter
, nor for Peter Weir with
The Way Back
, but Edward Zwick's
Love and Other Drugs
? Maybe. And I've still got a mind for Zac Efron's new movie,
Charlie St. Cloud
. It looks like a surprise Oscar film waiting to happen, and I'm saying the same for
The Legend of the Guardians: The Owls of Ga'hoole
.
So here's my predictions for Best Picture at this current moment in time:
127 Hours
Hereafter
True Grit
Inception
Toy Story 3
The Kids Are All Right
Winter's Bone
Another Year
Charlie St. Cloud
Love and Other Drugs
So that's it for now. I'll check back in at the end of August to reflect on the official end of Summer and do some cleaning up on predictions. Till then.